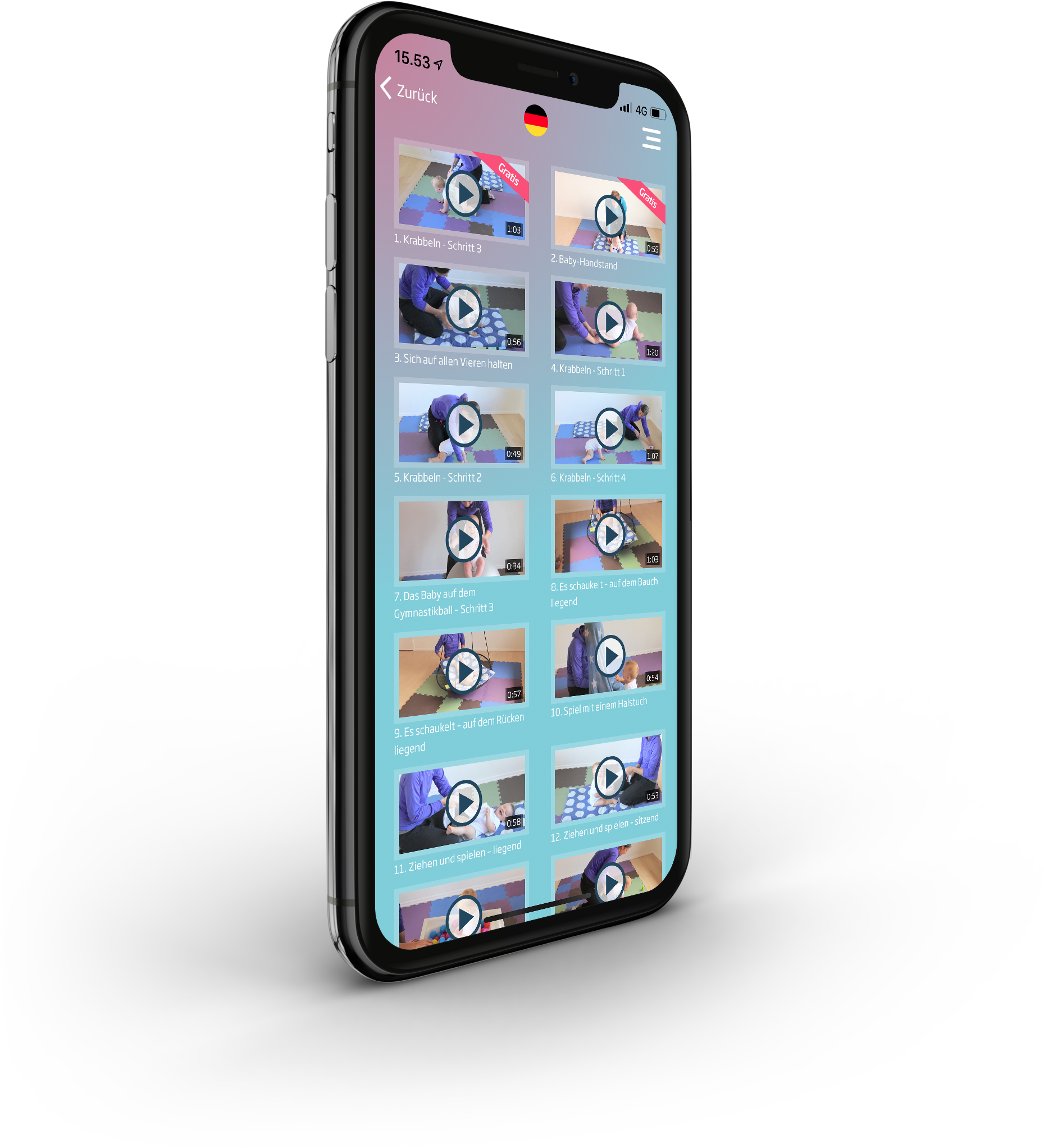 Babygymnastik und Babyentwicklung
Hier erhalten Sie interessante, inspirierende und lustige Übungen oder Spiele, die die Motorik und die Sinnesorgane Ihres Babys fördern können. Alle Übungen können ohne den Gebrauch teurer Spielsachen durchgeführt werden. Das Wichtigste ist nur gemeinsame Zeit mit dem vater und/oder der Mutter, die für das Kind das beste Spielzeug sind. Die Übungen sind in verschiedene Altersstufen aufgeteilt: 0-3 Monate, 3-6 Monate, 6-9 Monate und 9-12+ Monate.
Mehr als 90 Videos
mit tollen Übungen!
Alle Aktivitäten und Spiele sind sorgfältig ausgewählt, damit Ihr Baby die beste motorische Entwicklung nehmen kann und einen guten Start ins Leben bekommt.
In den Videos bekommen Sie Informationen, worauf Sie während der Übungen achten müssen - zum Beispiel auf die Muskulatur, die aktiviert wird, die Motorik, das Gleichgewichtsgefühl usw.
301760
App downloads
App Store & Google Play
4509380
Youtube visninger
Masser af gratis materiale
32
Artikler
i flere sprog

Great for new borns and new parents!
App Store – United States

Videos are super creative and I would never have thought of these exercises for my little one. 😊👍🏻
App Store – United States

Brilliant app for activating toddlers,
had loads of fun with it.
App Store – United States
Neueste Nachrichten & Artikel
You do not need to invest in a lot of different shoes

While no test is 100 percent accurate, once your child is 2

Here's how to know if your baby is overtired and how to